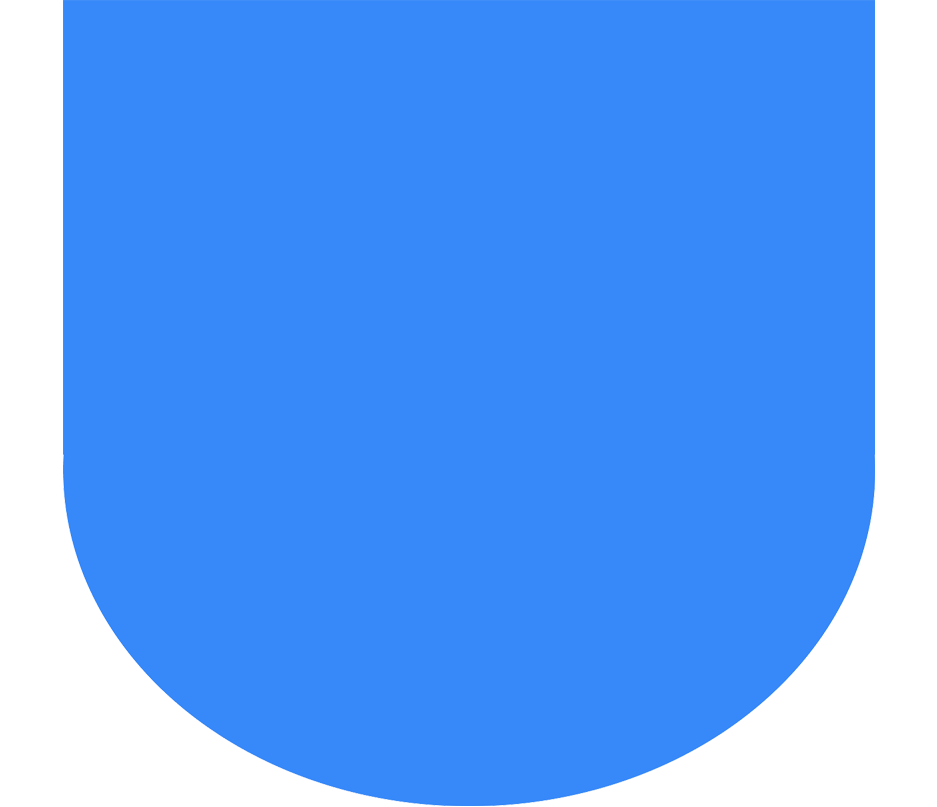 The most complete route optimization software to organize your deliveries
More than 500 companies in Latin America and Spain use QuadMinds to gain operational efficiency, reduce planning times, find the best delivery route, and send notifications on the status of deliveries.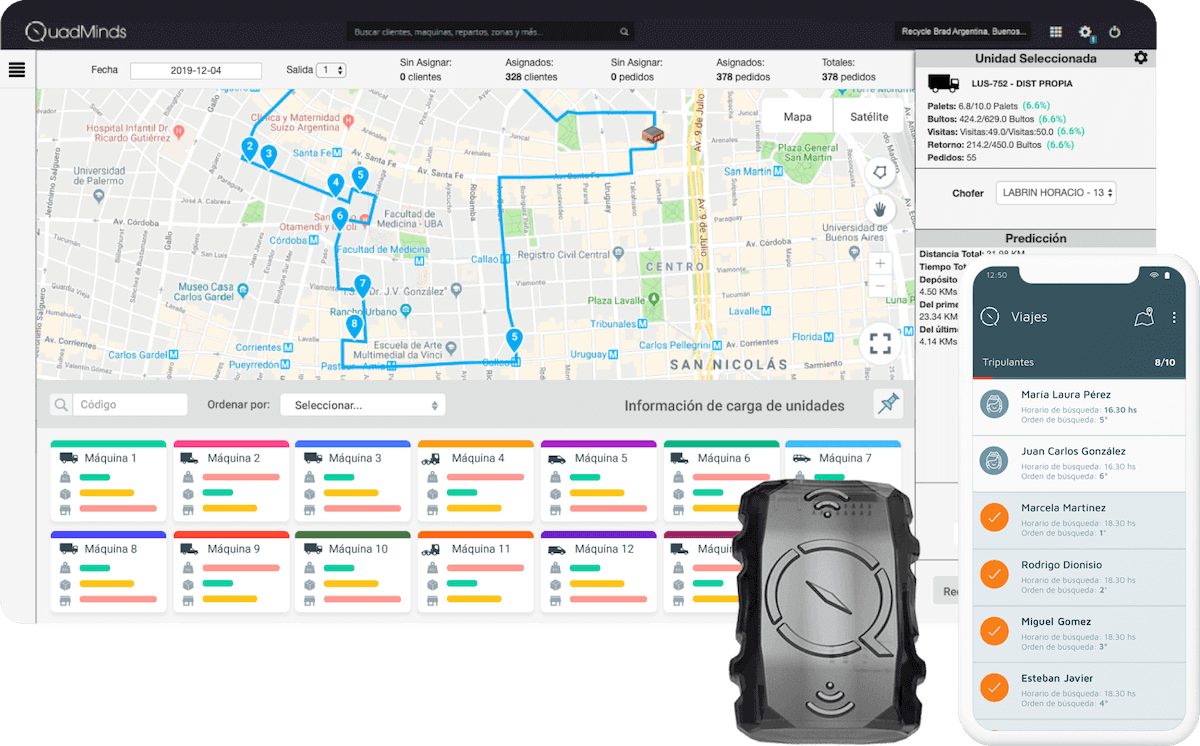 22% reduction
in costs associated with transportation
Improve 6%
in service levels in channels
The most complete platform in the market
Integrable and adaptable to each stage of the business. It allows to increase the profitability and competitiveness of the company.

Scalable
and trustworthy


Intuitive and easy
to implement


Integrable
with any ERP


It integrates with
different sensors Benefits

Lower costs
Balancing fleet usage

Increase visibility
of the operation

Optimize routes
to improve the level of service

Improve customer experience
with real-time data

Lets decide
from reliable data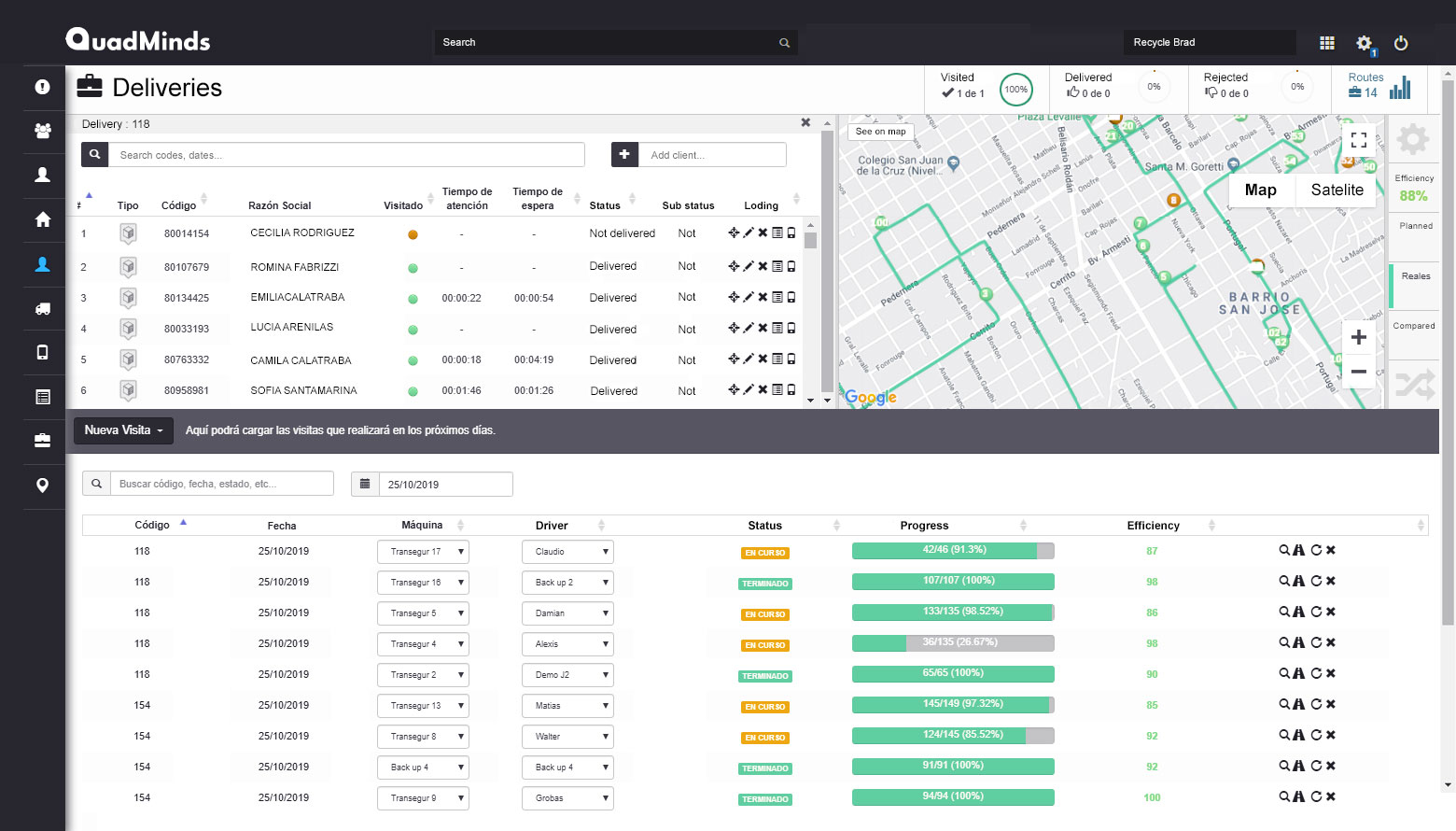 Solutions
Solution for small and medium businesses.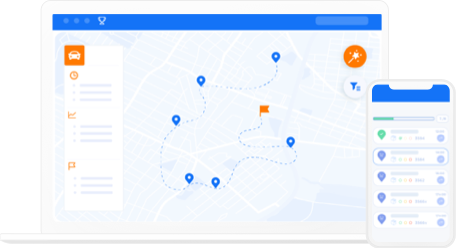 Solution for large companies.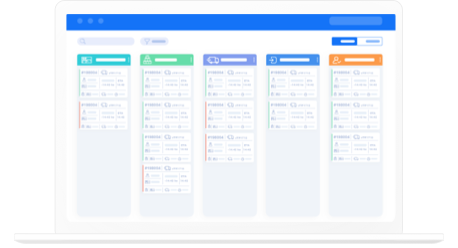 Industries that choose us Our Customers